Limited Availability for the


2023/2024 school year


Call TODAY for more info
281-350-5400 ask for Lois Alberts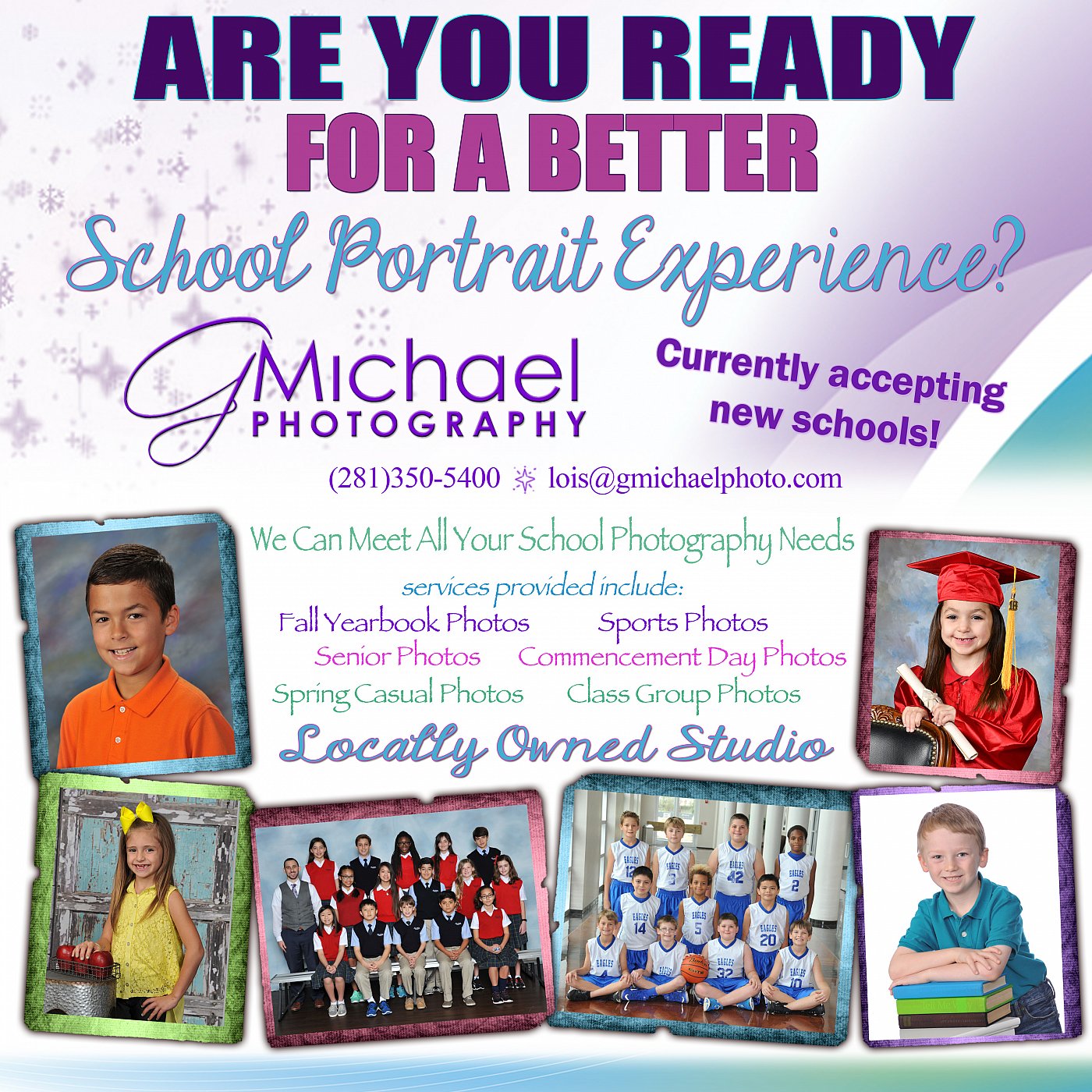 G. Michael Photography is local and as such we care greatly about your school, students & parents . . . after all, they are our neighbors! Several of the larger companies doing business in the Houston school market are national chains that do not have a strong local customer service presence. . . BUT WE SURE DO! Our studio has been located at the same address in north Houston for over 22 years.


At G. Michael Photography, our experienced team of posers, expression artists and photographers know exactly how to get the best expressions! Your parents will notice our quality difference. And, your teachers and staff will appreciate our photo day efficiency and highly organized photo delivery systems.

We would love to visit your school and customize a program that perfectly fits your needs.